Sensible style
Designed with functionality in mind. Samsung Galaxy J2 Pro features a rear curved-edge design optimized for comfortable handling. It also comes in a variety of modern color schemes to fit in well with your lifestyle.
*Availability of colors may vary by country and region.
Color as nature intended
Color as it was meant to be seen. Samsung Galaxy J2 Pro features a brilliant 5.0" Super AMOLED display that delivers true-to-life RGB reproduction for an immersive viewing experience. It also delivers high contrast ratio(100,000:1) for a more enhancive multimedia experience.
*Images imulated.Actual photos may appear different when taken with the Galaxy J2 Pro.
Shooting made simple
The simple way to capture memories. Its intuitive Floating Shutter button allows for improved grip and stability to give you more control when shooting. What's more, you simply have to drag the shutter button left or right to zoom in and out when using its rear camera.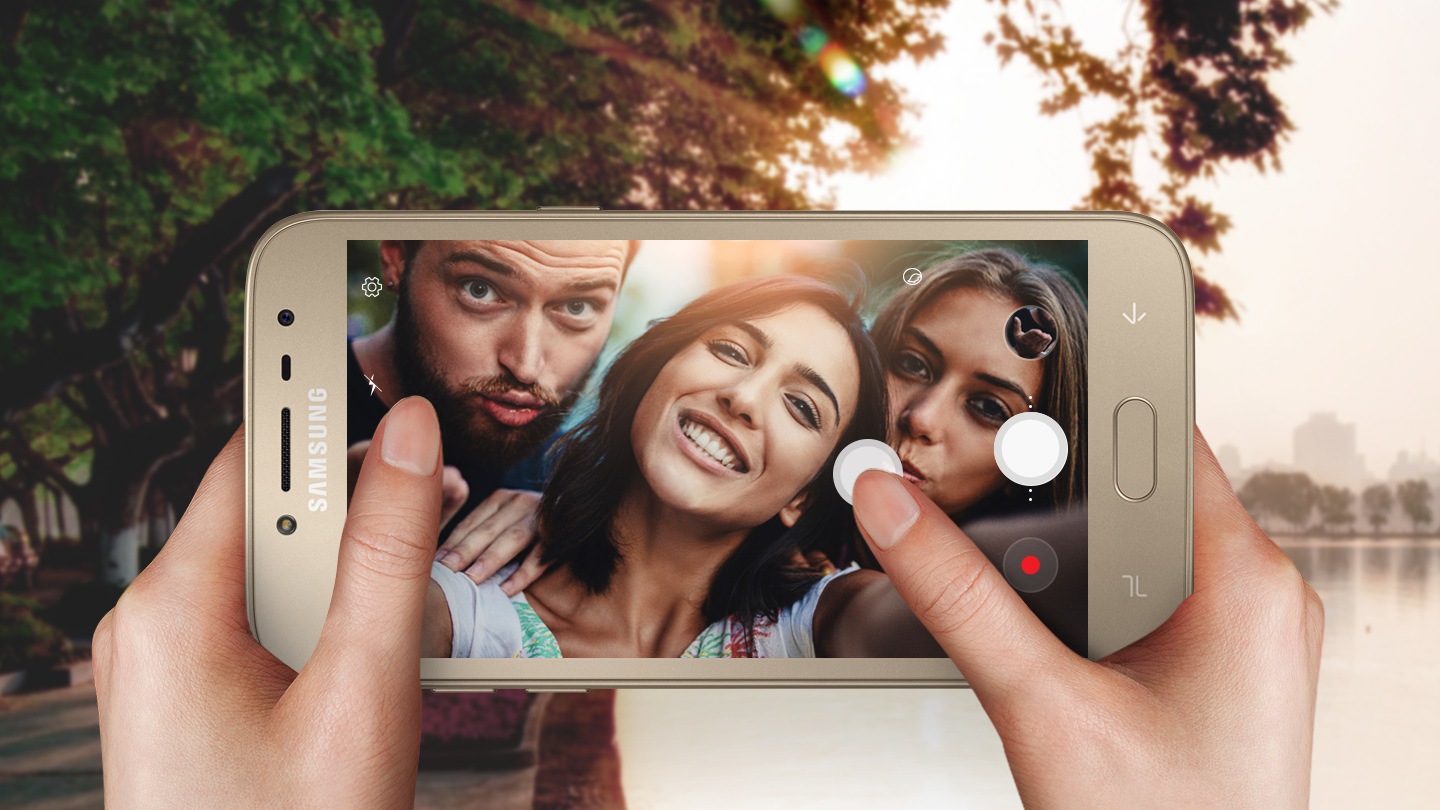 Just swipe at the moment
Capture life the easy way. Samsung Galaxy J2 Pro features simplified camera functionality to take the hassle out of shooting memorable photos. Its clutter-free, intuitive interface allows for fast changing, letting you access different image modes with a single swipe.
Convenient Wi-Fi switching
Save time enabling and disabling Wi-Fi. Galaxy J2 Pro stores your Wi-Fi history and will automatically switch on and off when entering and exiting frequently used hotspots. Now you can enjoy seamless connectivity while reducing mobile LTE data usage when moving in and out of Wi-Fi zones.
*Users may experience minimal delay in response time when entering or exiting certain Wi-Fi zones depending on Wi-Fi environment.
Dual Messenger
Customize the way you chat. Samsung Galaxy J2 Pro allows for the set up of two accounts for the same Messenger with different purposes. Users can install and easily manage the second Messenger account simultaneously from the home screen and settings menu.
*Functionality may depend on chat applications and carrier in there spective countries. May not be available for single-SIMmodels.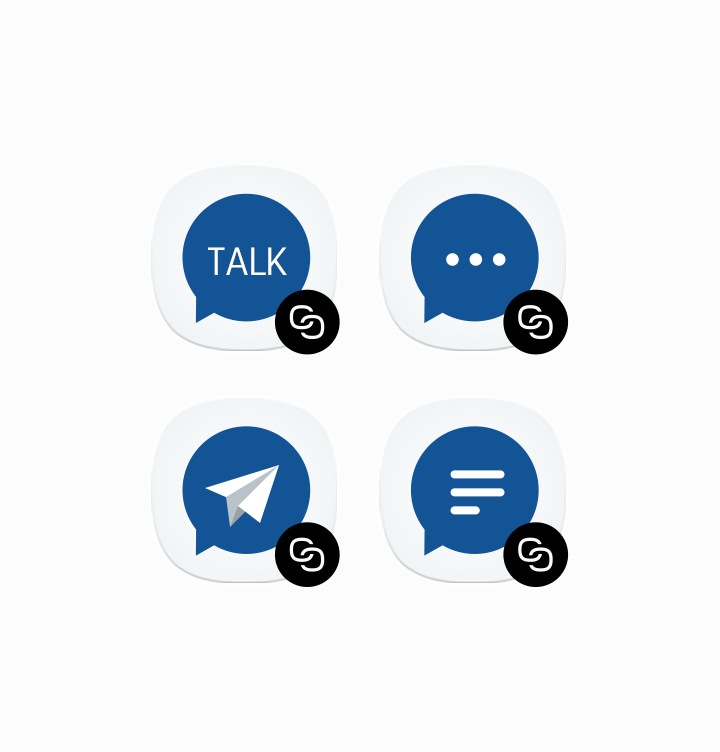 Synchronize your world
Seamless management for your preferred content. Samsung Cloud lets you backup, sync, restore and upgrade your data through your Galaxy smartphone so you get access to whatever you need, whenever and wherever you need it.
*Availability of services and storage plans may vary depending on the country, carrier, or your environments.
Hidden for your protection
Samsung's Secure Folder is a powerful security solution that lets you create a private and fully encrypted space to store and hide content such as photos, documents and voice recording files under an additional layer of protection that only you can access.
*The availability of this service will vary according to the nature of the content being encrypted. **Secure Folder separates storage at the software level.